//= Html::a('Go To Landing Page', ['//landing']) ?>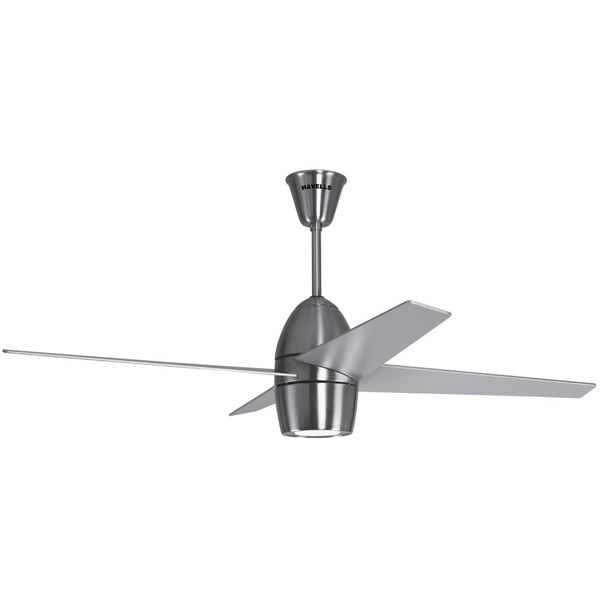 Havells- Veneto, 1320mm Premium Underlight Ceiling Fan, Brushed Nickel, 1 Year Warranty
10.2 % OFF
26,170.00
23,500.00
This item is currently out of stock
Quantity :

Futuristic Design and Remotely Controlled Operation
Havells is a well known brand in home appliances and especially in fans with their reliability and efficient engineering. The Havells Veneto fan has a superb aesthetic design that cannot be missed. It has a unique styled integrated canopy design that matches well with any kind of interiors. This Havells underlight ceiling fan can be operated via a remote control and makes it extremely convenient to operate. The next time you want to switch the Havells ceiling fan on or off, you won't have to get up from your couch.
Underlite Feature and Superior Air Delivery
The Havells Fan has many versatile features which are normally not seen in other fans. It has a special underlite fitment with a G9 lamp that can be used whenever you wish to use it as an evening lamp. This premium ceiling fan has a special angular fitted 4 blade attachment that allows faster and superior air flow to all parts of the room. This fan is a great combination of looks, performance and features. With the convenience it offers with remote controlled operation and efficient air delivery, this Havells fan is a good addition to keep you cool and comfortable.
Brand: Havells
Colour: Brushed nickel
Sweep: 1320mm
Number of Blades: 4
Additional Features: Underlite G9 lamp, remote control, 4 blade attachment, integrated canopy design and state-of-the-art styling
| | |
| --- | --- |
| Brand | Havells |
| Color | Brushed Nickel |
| Type | Ceiling Fan |
| Warranty | 1 Year |
| No. Of Blades | 4 |
| Sweep | 1320 mm |