//= Html::a('Go To Landing Page', ['//landing']) ?>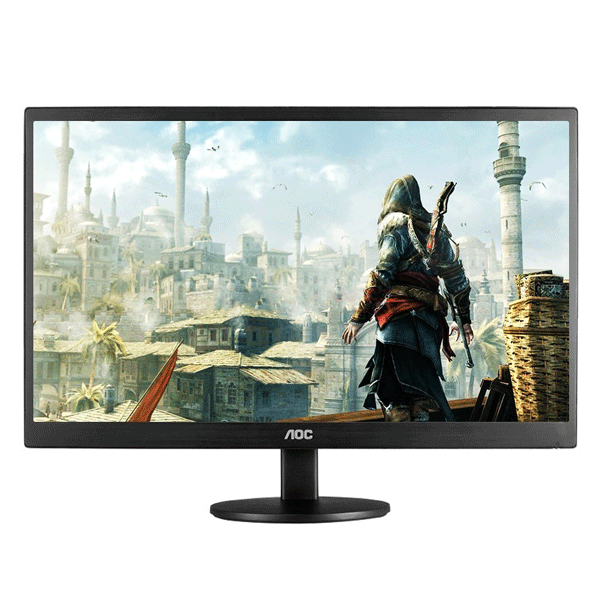 AOC 21.5 Inch Wide LCD Monitor E2228SWN Black
4.38 % OFF
7,149.00
6,836.00
This item is currently out of stock
Quantity :
5ms
Response time is the amount of time a pixel in an LCD monitor takes to go from one value to another and back again. It is measured in milliseconds (ms). Lower numbers mean faster transitions and therefore fewer visible image artifacts.This monitor come with 5ms response time.
W-LED
This is the use of light emitting diodes used in an LCD monitor as a replacement to CCFL (used in most of the LCD Monitors) for light generation. WLED Technology signifies further lesser consumption of power , thereby compiling to the current requirements of a "Green Monitor".Eg. Where as a normal 17" LCD monitor would have max. power consumption upto 37Watts , a 17" LCD with WLED Technology would consumes max. power upto 15Watts only.
Low Power Consumption
Minimize Power Consumption to 58 Watt. 1) Traditional 17" CRT Power Consumption = 75W~85W. iU 17" CRT Power Consumption = < 58W. E.G. For 100 units InternetCafé (10 working hours per day), the annualelectricity savings would be: 0 (75-58)*100*10*365/1000=6205 2) iU also received Energy Conservation Certification in China.
RoHS Compliant
Ristriction of Harzardous Subastances eliminates harmful substances such as Lead/Pb, Cd, Hg, Cr, Pbs, PBDEs from the product production. Lead-free monitor is an environmental-friendly Green monitor
Energy Star
Energy Star is an international standard for energy efficient consumer products. Devices carrying the Energy Star logo, such as computer products and peripherals other products, save 20%-30% on average.
Windows 8.

| | |
| --- | --- |
| Brand | AOC |
| Color | Black |
| Screen Size | 21.5 |
| Type | LCD |
| Display Type | LED Backlit LCD |
| Warranty | 1 Year |
| Screen Factor | Flat |